OMFG! GUESS WAT! THE NOTE TO SELF VIDEO IZ COMPLETE! I have to say i am disapointed cuz Sonny didnt do much of his sexy dancing, it pretty much everyone head bangin. I really wanted to see Sonny dance like that again!!!! but he didnt. ='( but w/e.
My friend cath has brought to my attention that THESE FUKIN RETARDED MOTHERS R TRYIN TO BAN HARD ROCK LIKE FFTL ATRYEU MCR ect. SO SIGN THIS PETITION SO THEY CAN CHOKE ON THEIR UPTIGHT STICKS THAT ARE LODGED UP THEIR ASSES!!!! heres the link: Should our music be banned? Petition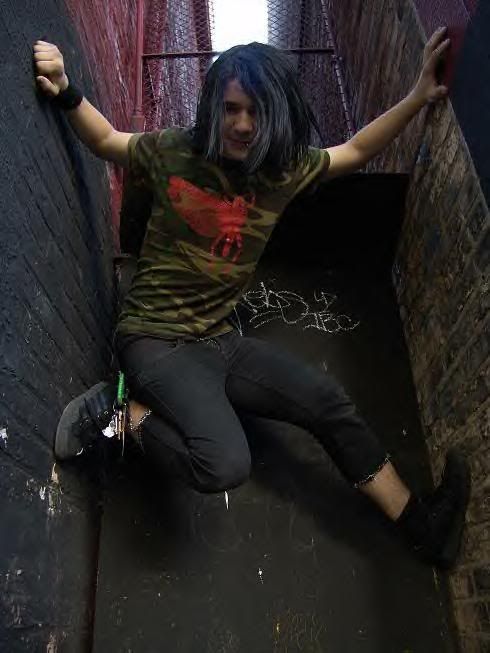 One of the best pictures, this one iz so hott, i love it woo! Sonny aka Spiderman <3333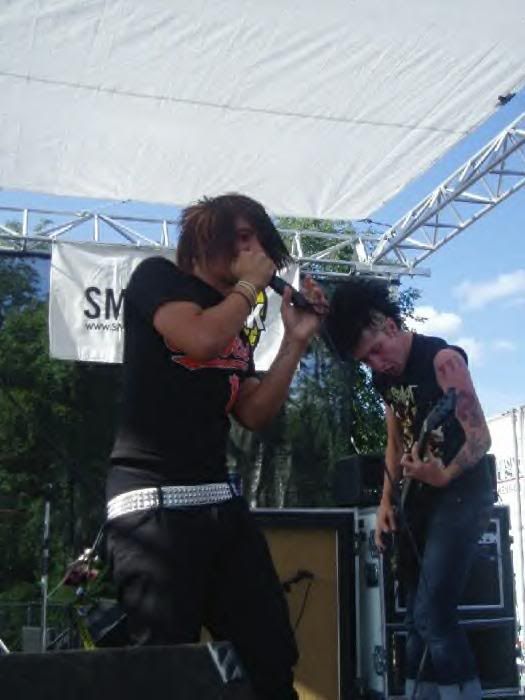 I love the way this boy wears his pants!!! wooo go Travis \m/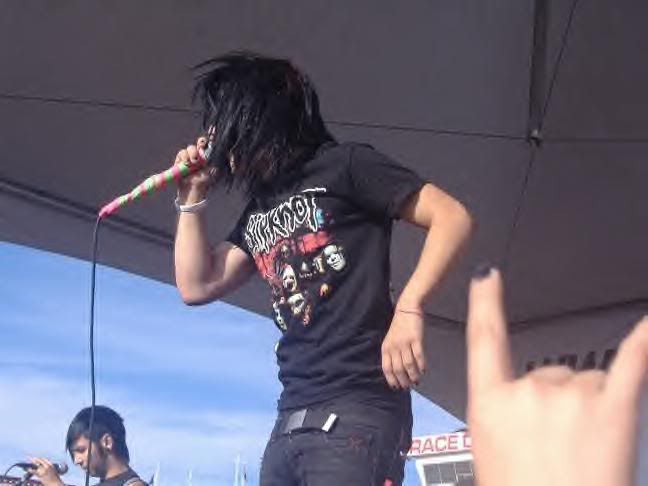 AGAIN!!! I love the way Sonny wears his pants its so flipin hott, lmao it looks like Jon never saw a mic b4.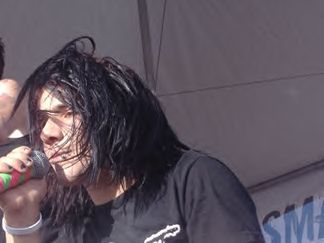 woo his hair iz a mess, ha ha ha hott. that mic iz so happy looking. If i were it I would be happy also. <33333
Derek Bloom wat a flipin hottie, he iz so hott, i love him. oh yea.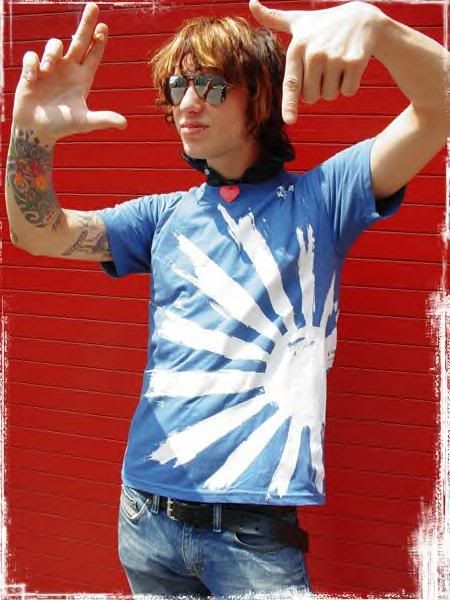 Trey Magnifique ! Derek iz so flipin hott, he owns ur soul.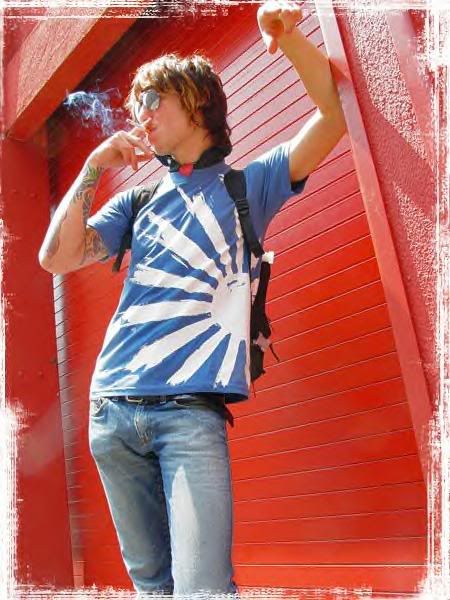 Blah usually i hate it wen guys smoke but Derek Bloom can, hes a hottie.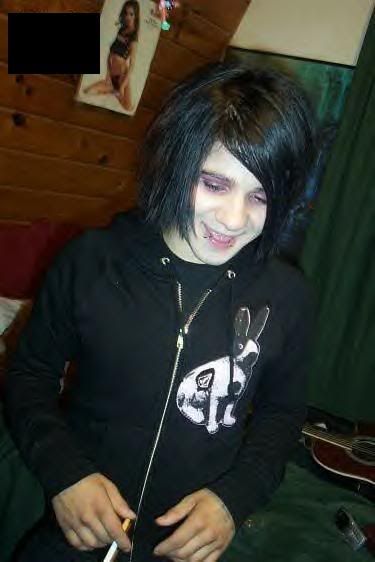 AHH Sonny iz a hottie, i love him, but i wanna knock that cigg out of his hand.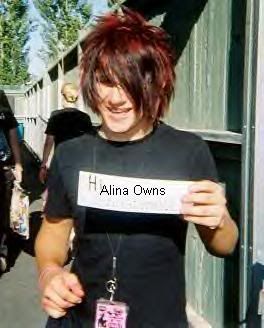 u see that, Alina Owns <333 ha ha ha.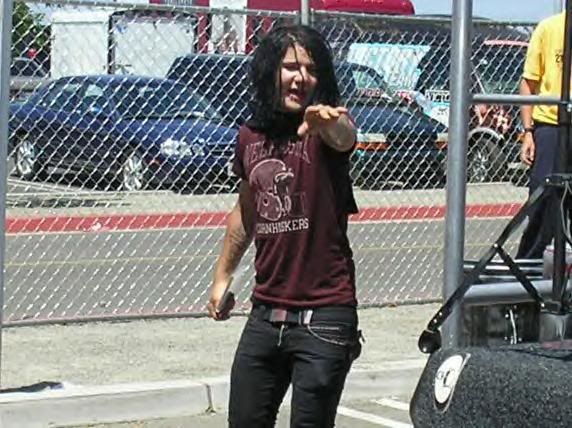 "take my hand and never let me go, TAKE MY HAND AND NEVER LET ME GO, PROMISE ME ULL NEVER LET ME GO!" yea i know thats from Matchbook Romance but thats wat this pic reminded me of.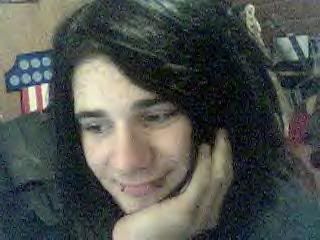 oh yes cameraphone mode lol. gah that smile!!! <333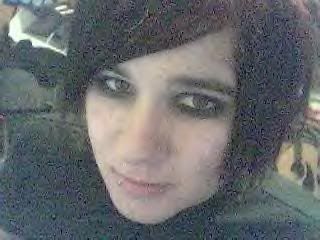 hot hot hot! i love his eyeliner here, thats wen his hair was shorter <3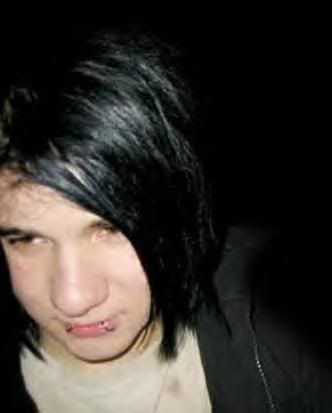 who or wat iz he looking at?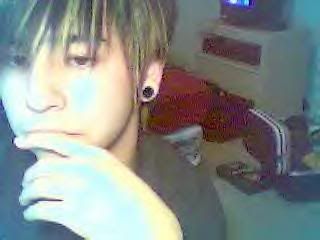 JON !!!! CUTIE <33333
Travis, oh yea, wanna bang that, lol jp. <3333
YES!! THE FFTL INTERVIEW <3333 !!! with Sonny and Derek. Theres a small peice on Jon. What I could tell from this interview is that Sonny is weird and he curses alot (which iz hott) and Derek <3 is a sweet heart and i will always have him in my mind <333333 and the names next to the questions are the names of fans who donated their questions to conduct this interview. My question was stolen by some chick and i hate her right now, it was: what are your biggest fears? SO HERE U GO U CRAZED FFTL FANZ!!! oh yes one more thing CREDIT GOES TO ERIN FROM FFTL.NET :::
I just wondered how you guys came up with the wings of pestilence vid and what meaning the song has to you... - Danielle Gingell, England, 15
Sonny: We didn't come up with it, um,
Derek: The director wrote up like three different treatments for it, and we just picked the one that we liked.
Sonny: Yeah, the director. He came up with it and the video doesn't mean anything really, it's just a video.
Derek: It is used visually
Sonny: Yeah visually, so we could be there, you know what i mean, its fun and stuff, its really like bullshit, not in a bad way, not to down talk the director or anything, the video is just for us to be there, the song is just like a sarcastic thing.
Derek: It's not like a super deep meaning , it is more visual. It works with the song, meaning that maybe it's what you are picturing in your head when you hear the song..



The Color of Violence…A serious side project or just a fun hobby project? - Unknown
Derek: The color of violence is what got me into this band because Me, Matt and Travis and our tour manager Chad and our bass player joey, decided that we wanted to start a band that sounded like Discord of axis. We wanted to be like a crazy fun band, and we started that as a joke, and Matt and Travis were doing first to last at the time, so we did a color of violence tour and wrote a bunch of songs and stuff, and we went on tour and they kicked out their old drummer Greg in first to last, and thats when i played, and after i joined first to last, thats when we stopped doing [color of violence], we always talked about wanting to do it again, so me and Travis started doing it again, and just got it signed to epitaph and so its like a fun thing. We might open up for from first to last on tour like way later , after the new fftl and color of violence albums are out its probably not going to be something that tours regularly.


What's the most bizarre or funny encounter u ever had with a fan? - Emily, USA, 15
Derek: Somebody gave us a notebook, i think that was the weirdest thing, a notebook with pictures of people killing people. It was some fake notebook with these pictures of this kid killing somebody and then cutting himself and like burying people, with all the lyrics of ride the wings written on it, all the pages were like singed.
Sonny: I get some fucking insane Moms, dude, just like you know like these older guys. I was hanging out with Bert because they were doing the street drums thing, we were hanging out and this old dude like 55 with a wife who was going crazy about us, and he had like a "The Used" tattoo and they were talking about getting my tattoo and he was like my dad's age. I guess it's really weird when like older people look up to me because I am like fucking 17 years old, and its kinda creepy, but its cool.


When is your birth date?? - Ian Cummings, Canada, 16
Derek: I was born on January 30, 1983


What are your biggest fears? - Sara Grant, 16, UK
Derek: Um, I don't know, I think I don't have a lot of big fears, but i have a lot of paranoia, you know what i mean, i get paranoid about just like talking to people in general. I over analyze a lot of stuff like when i talk to people, i make up things of what they are thinking, and convince myself that they are true so i always end up leaving in the middle of conversations with people. I make up bad things that they are thinking about me and i get all weirded out.
Sonny: Ha, um, fucking falling off of a pterodactyl (look that word up) in the middle of a dinosaur race. I don't really know, fear is so, its so like present. Its present time when it happens to me you know what I mean? I don't have like very many fears to where I like get scared of something for like one second, you know what I mean? I don't want to sound like I am so tough or whatever. I am not really afraid of things, but things are shitty when they happen, but I really don't see myself, like fearing things. This sounds really cheesy, like most people say it, but I am afraid of not succeeding. That's probably it. But I don't like saying that I am afraid. Because that just shows that you are incompetent, and you cant be better than that. I guess if you want to call that a fear.


Derek, How long have you been drumming? And are you a natural redhead? - Carrie, US, 19
Derek: I've been drumming for 4 years, probably closer to 5 now I guess and I've lost track of my natural hair color but it seems to be growing this shade more recently sans any outside assistance. it didn't used to however.


I know Derek was once in a more metal band. I was wondering if Derek enjoys playing heavier music or the music he plays currently. - Sidney, 15, Florida
Derek: For drums i think that FFTL is the best situation that i can be in as far as a drummer, like i have the freedom to pretty much play any kind of drums i can play death metal beats or softer beats, or rock beats.
Sonny: But don't be fooled, the new shit is going to be so much heavier.
Derek: The new stuff is a lot heavier, but also i am trying to experiment a lot with my playing. Everybody is doing stuff that we are really into but its kind of new for all of us. I mean, like i am used to playing really heavy stuff, but i am trying to do different things i guess, and trying to make it more interesting.


What do you think about the people [mostly chicks] who come up to you and ask for your photo or a kiss? What do you do when they start to freak out and cry and say "I love you," marry me", "you're so hot I want to fuck your brains out"? - Christina, 16, Los Angeles
Sonny: I want to pee on their faces and them poop in their mouths, just kidding, just joking. I just view everything how it is. I don't act on it or anything.
Derek: I think that it is flattering when people want anything to do with you, you know like take pictures and stuff like that. I have never been into autographs and stuff so like i can't relate, but it doesn't bother me at all, but i think that it is cool. I never understood the hysteria around autographs and stuff but i like to have a conversation with somebody, and like talk with them for a couple of minutes, then sign something and that.
Sonny: But we really enjoy the contact that we like fuckin have with the cool people, you know what i mean.
Derek: Alot of kids that we meet are super cool.
Sonny: Alot of them are fucking out of their minds though, but thats just what is sane you know. I think that we share a lot of that with our friends and our minions, you know what I mean.


how long have you been without washing your hair or a shirt or something? - Noiol Nok, 16, Arizona
Sonny: It's pretty different for each of us, like these pair of pants that I wear to play, before a week ago, i haven't washed them for like 6 months, and played every show in them. (eww - Mel)
Derek: I only own two pairs of jeans and usually i wear each pair for like two or three days, then switch pairs, then when they are both dirty, i will wash both, and then start all over again. because i can't do two pairs of jeans in the laundry like every other day, so i have to at least try to recycle.


Was there any specific moment where you realized that you made it big? - Erin, 16, US
Sonny: Oh, we aren't there yet
Derek: Yeah, i still don't think that we made it big,I think that naturally as a musician, as soon as you get any little bit of success you are like "well thats cool or whatever but we are right here, and we should really be up here." So, we are going to just keep working until we get there.
Sonny: I just don't like thinking about that shit. Like big and little and all that stuff. Big and little aren't really truths, they are opinions, you know what i mean, nothing is really big and nothing is really little, its what you compare it to. Sure we are big compared to a local band that has never left their town, but we aren't big compared to like fucking U2. You know what i mean, so its really hard to say. I think that we are really thankful for where we are right now, and how dedicated everyone has been, and other bands that have helped us get to where we are.
Derek: But defiantly, we are going to keep doing things better and putting out more, and hoping that more people like try to reach for everything that we do.

If you had a choice, how would you want to die? - Christina, 16, Los Angeles
Sonny: um, A plane crash would be kind of cool. Like, it's not in a suicidal way or anything, but i have been in planes with bad turbulence before and have always been like, this is kinda cool. If i was going to have to be effected or be a victim of something, a plane crash would probably be pretty cool. But I don't really care.


I understand that Sonny is a lot younger than the other members, and on tour this must effect things a little different then when Phillip was in the band. How does this effect performing and even on the tour bus, and does Sonny ever get stressed or re-think going out on long tours? - Audrey Leyba, US, 14
Sonny: Ha ha no. No no but, honestly age is just a number. Like I am not even saying that I am the most mature person, but you know what I mean. I am here. Age, is almost like a personality in a sense you have different ages and different personalities. Once you are around people enough you know where to tip toe and you know where your boundaries are so you kind of mesh into it. I have been in the band for a year and a half now you know, and i kind of know what to do with that.. Its not a big deal.


Me and my friends love the song Emily. But we have always been curious to know who Emily is. - Brandon Miller, 17, USA
Sonny: Your fucking....Its your mom, fuck you bitches..


What/who innitally influenced you to start playing the instrument that you play now, and did you ever think that it would take you this far? - Erin, US, 16
Sonny: uhh, ever since I could talk i would sing, and ever since i was 9 i knew that i would be doing this. I would listen to Metallica and Marilyn Manson. I mean like, Michael Jackson was really my first influence. Like i was 2 and i would listen to the tapes and dress up like him, I had the hand, and I would wear the outfit to school everyday. But like not to sound pretentious, but i always knew that i would be doing this, always. I always knew that I would get this far you know what I mean?


My question is directed toward sonny, I was wondering how he feels about being 17 years old and already having the kind of success he has made with the band, it must be incredible to be in your position! - Sean Silagy, 15 years old, USA,
Sonny: I'ts not like I care. I mean, honestly age...I just never think about that really. Like I just think about, I am here now, and how much further can I get. I don't think about "Oh I am 17years old, I am here YES!" If i did that, I would be so much lazier. like "I am already here guys, I will just wait a couple years and then try harder." Like I don't even think about that. I am just here you know what I mean?


What's the best part of being a rockstar? - Byron
Sonny: Um, haha, I don't know. I am not a rockstar, haha. I mean, as far as being in a band, just playing, I just love playing, and making music. Thats really the truth.


Sonny, What Nationality are you? - Various Fans
Sonny: I am half Martian and have Jackalope.


Since you guys are going on tour is it hard to be stuck on a bus with five guys, for a very long time or do you get along very well? - Caitlin, 15, Arizona
Sonny: It is actually 14 guys
Erin: Oh really, does that get hard
Sonny: No not really. It actually seems harder than it really is because we aren't always all in [the bus] at the same time. Like when we are here, we are just sleeping. I mean, your around anybody, its not like your life is 100% with them. because number one, that would be NOT good. I think that for the most part, subconsciously, everybody searches for barriers in any ways because without barriers there is no goal. in any aspect of life. for a goal to be achieved, there has to be a barrier, it's not just like right there, you know what I mean? but like, to go through anything, there has to be a barrier


What is your favorite band to tour with? - Stephan Herman
Sonny: hmmm, there are a couple. We have had GREAT memories with emery, Emanuel and He is Legend.
Erin Oh man , I was so upset when you guys didn't tour over here with them.
Derek: We are going to tour with them again.
Erin: REally? Oh good.
Sonny: But we aren't coming here....just joking...he he
Erin: Glares at Sonny
Sonny: BLAOP! <--dont ask what that says...it was a random Sonny Yaulp!



Unfourtunatly the RTWOP video iz out of order for unknown reasons... for the meantime the song will be playing in the background. Im sorry for the inconvenience....
Pictures from "RIDE THE WINGS OF PESTILENCE"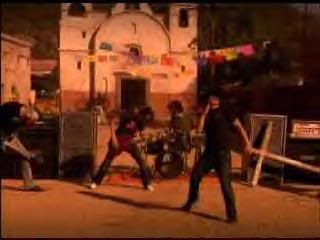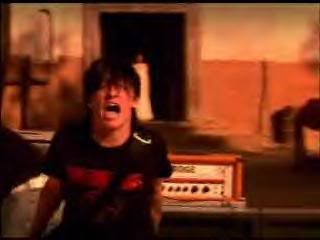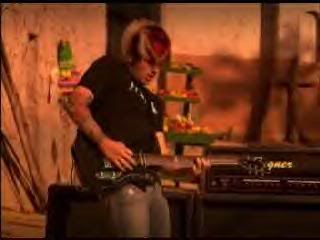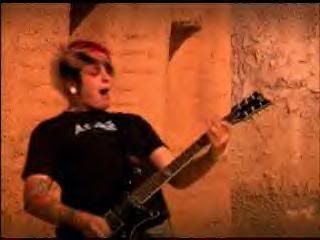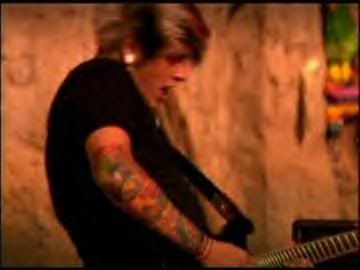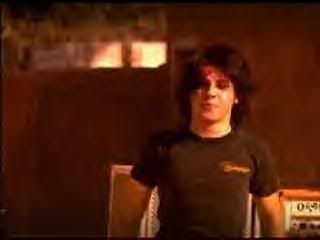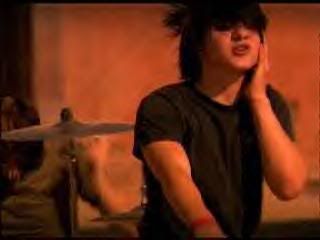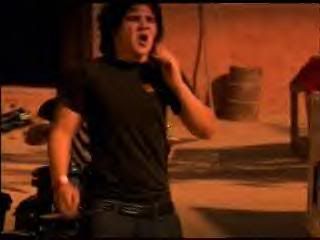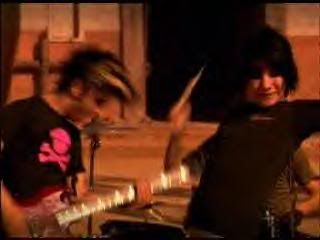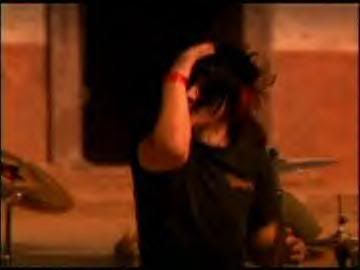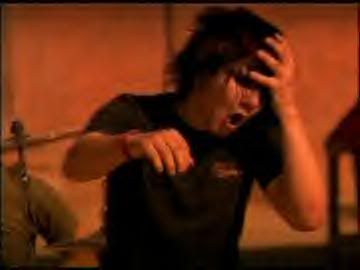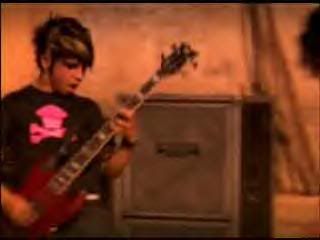 ----** SONNY MOORE **----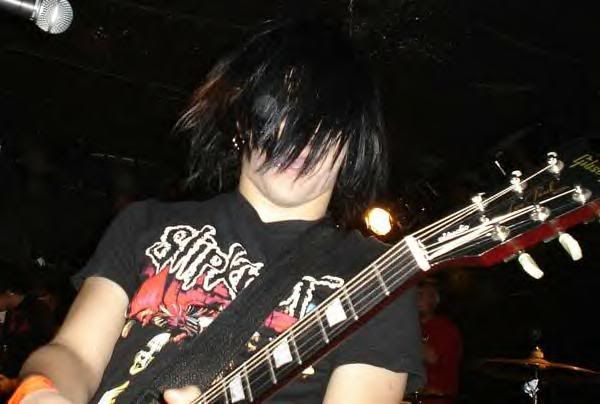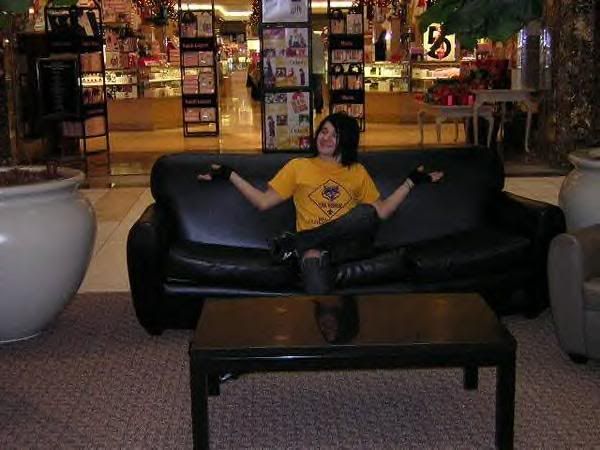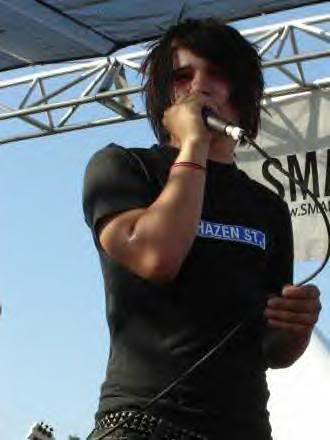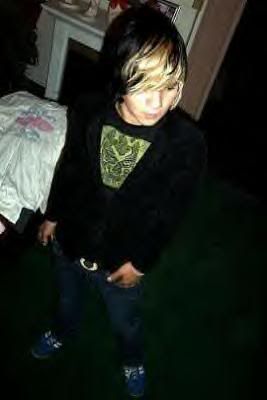 (woah blonde Sonny how different, i like it !!)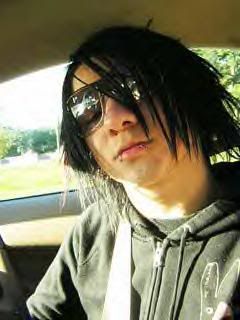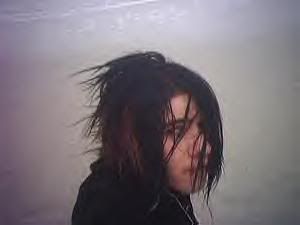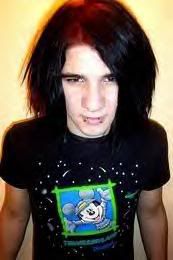 ----** MATT GOOD **----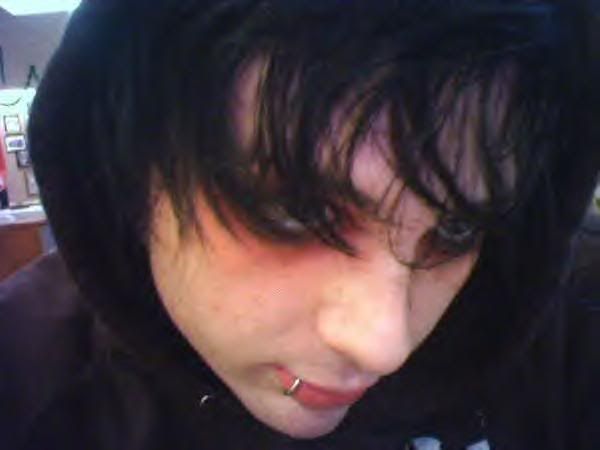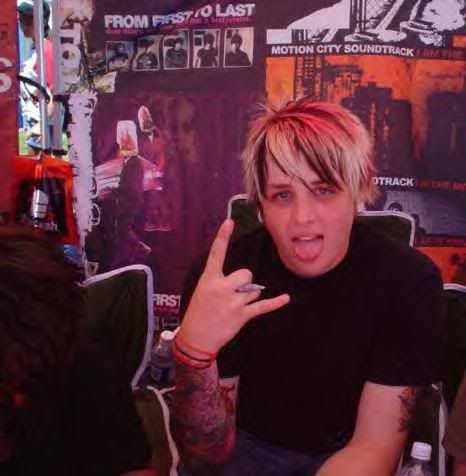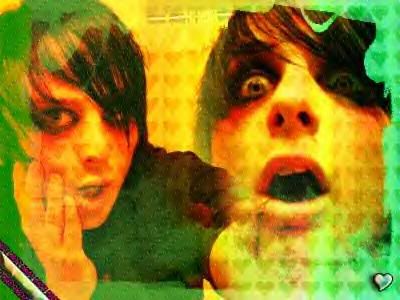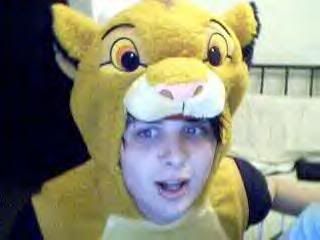 ---** DEREK BLOOM **---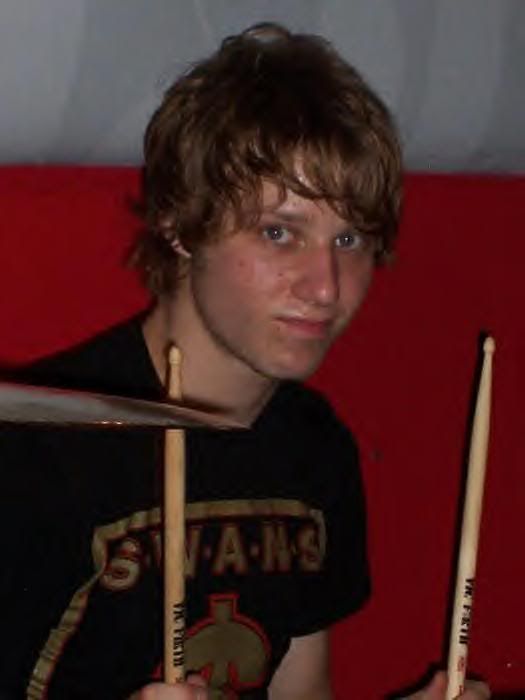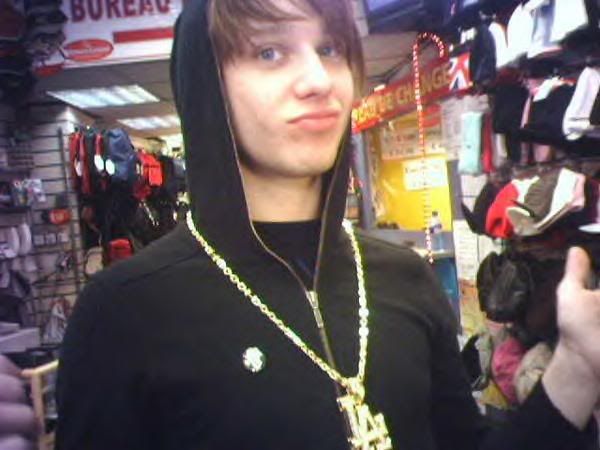 (iz he floating !! ??? O . O ??? O . o ???? !!! ??? awesome .... )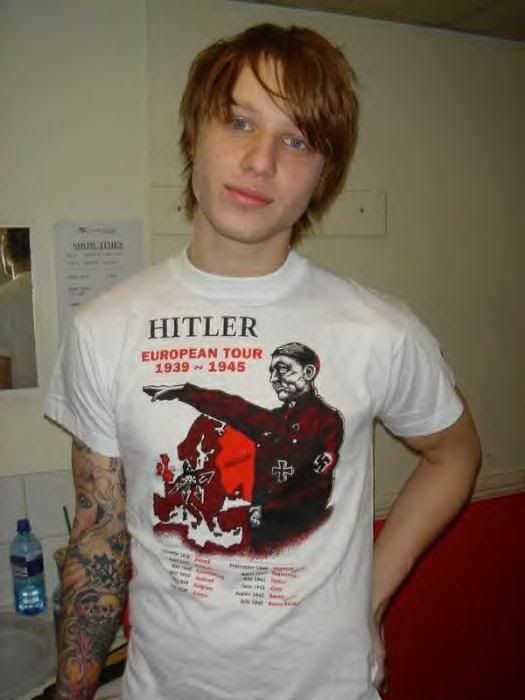 ---** OTHER **---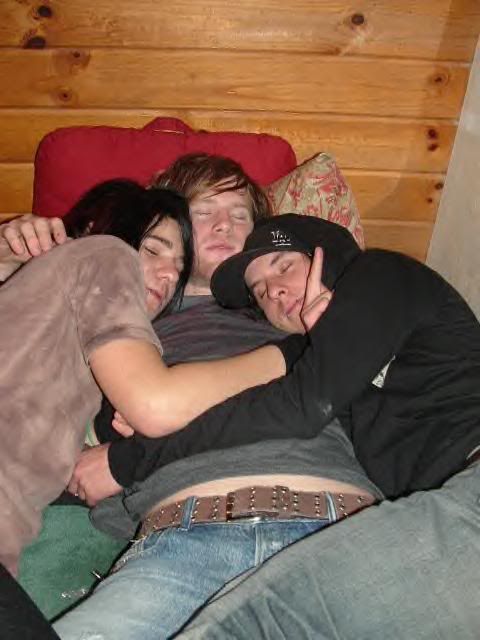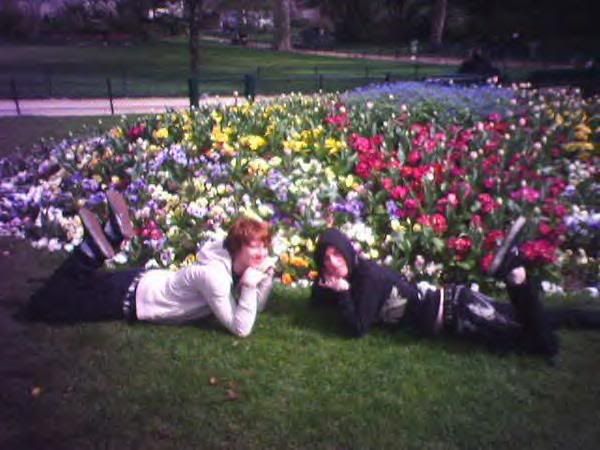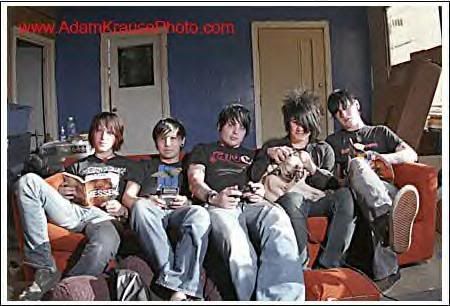 ---** PROMO PICS **---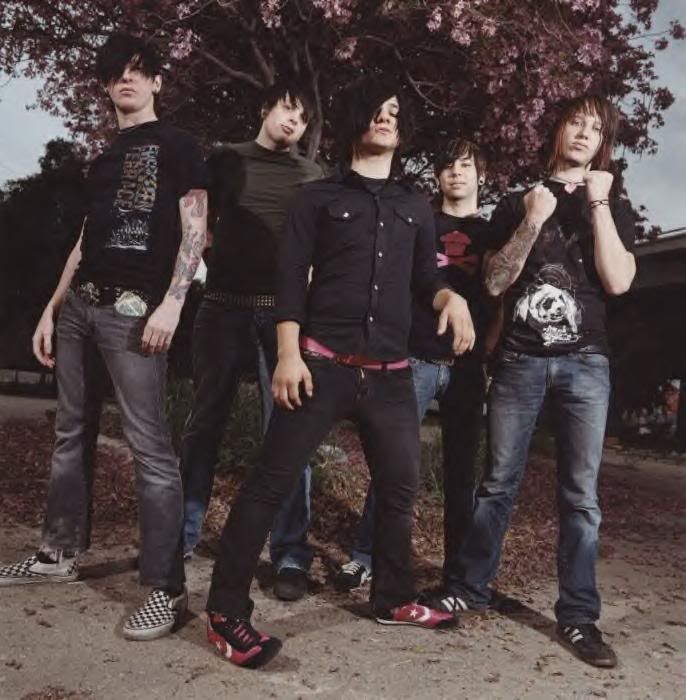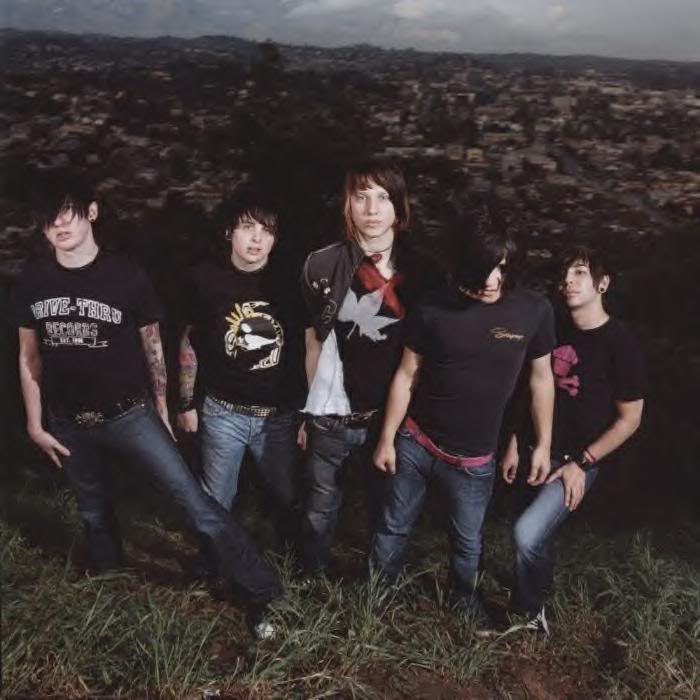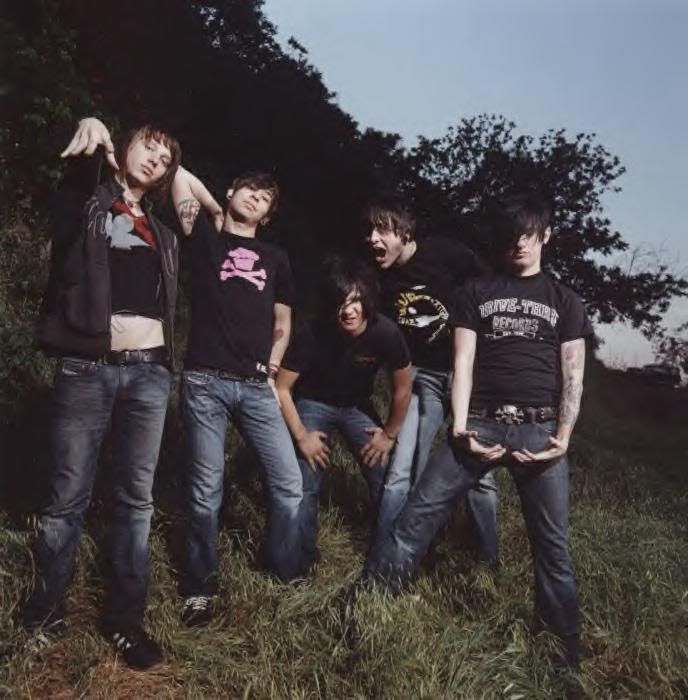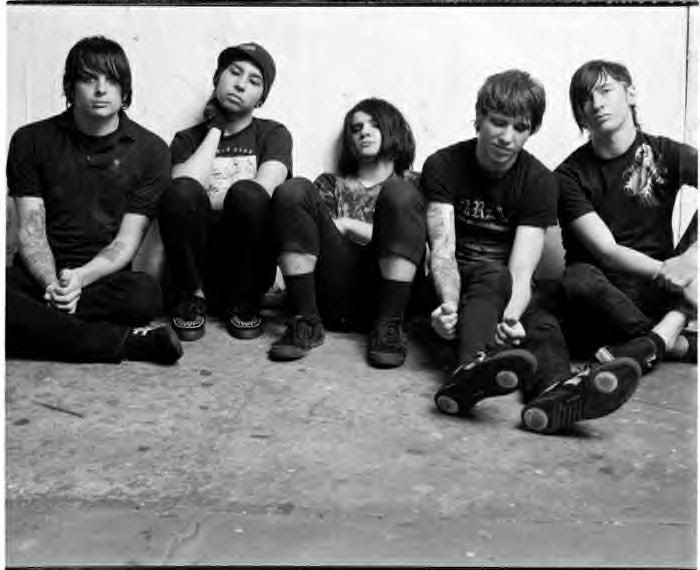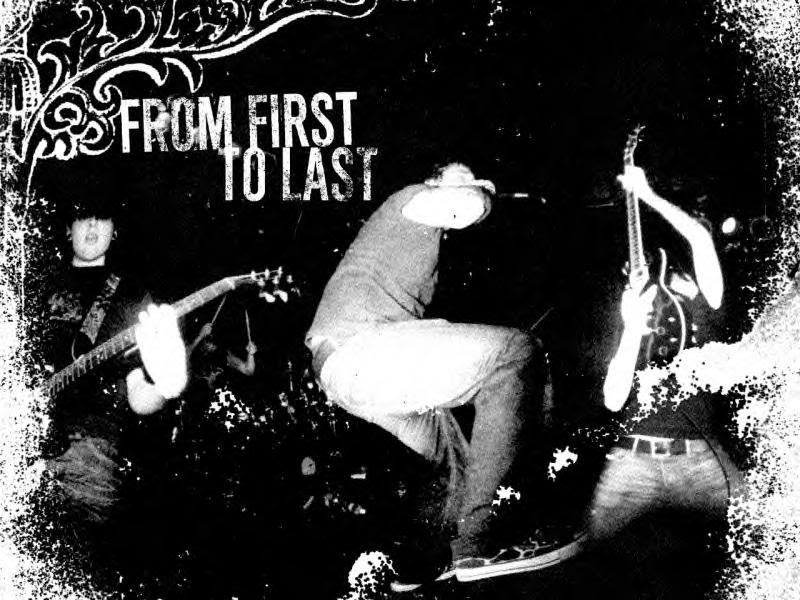 All credit for pics and interviews goes to www.fftl.net